Dave Damage
The Electro Violinist
In an industry where electronic sounds reign king, the name Dave Damage is quickly becoming known for smashing musical boundaries. Dave has breathed new life into the way people view the violin; an energetic live performer with thousands of shows under his belt, Dave stuns audiences both across the U.S. and internationally with his unique spin on what is largely known as a classical instrument.
Born and raised in Pittsburgh, Pennsylvania, Dave fell in love with music at a very early age; his influences include heavy metal and punk, jazz and blues, and trance and house music. Classically trained on the violin from the age of five, he learned to play by ear before he learned to read music, a skill that has catapulted him to the forefront of the Miami music scene. Dave is no stranger to stage performance (after all, his first Suzuki recital was two and a half decades ago), and while he currently calls Miami home, he has appeared in front of audiences in several US states, Canada, Mexico, and the Caribbean. He has also appeared (and held residencies) at some of Miami's most famous nightclubs.
Dave Damage brings a live element to a predominantly electronic music scene, blending his musical tastes and influences into a sound that meshes with progressive house, trance, tech house, EDM, hip hop, and Latin music. Given his ability to listen to a song and then play along with it, no genre is out of reach or beyond his repertoire – and his ability to improvise over almost anything has helped to cement Dave Damage as a fixture in the nightlife of Florida. This, when combined with his punk rock ethos, heavy metal aesthetic (how many violinists have you seen with a blue Mohawk, tattoos, and piercings, rocking a crowded nightclub on a hot Miami night?!), and insane work ethic, has served to put Dave Damage firmly on the map – and on stage at huge events like Ultra Music Festival, the Groove Cruise, Miami's Swim Week and Fashion Week, and much, much more.
Dave Damage is a professional musician, and a collaborating artist who is constantly working on new music and honing his sound. In September of 2018, he signed his first original track, written with DJ Tony Puccio, to Norvis Music; titled Mood Ring, this song is just the tip of the iceberg, as Dave is working diligently from his home studio to release a slew of new music in 2020. 2020 has seen two new releases so far: a collaboration with singer-songwriter Cole Rippe on July 6, 2020 titled We Don't Have Time. Most recently, Dave collaborated with producer Sander Verbaan to write and record My Calling, an uplifting trance track under the alias Fade & Damage. My Calling was released on Defcon Recordings, on August 28, 2020.
Poised for success, Dave Damage has become a force to reckon with in the electronic music scene. He can be reached for bookings, recordings and session work, and collaborations.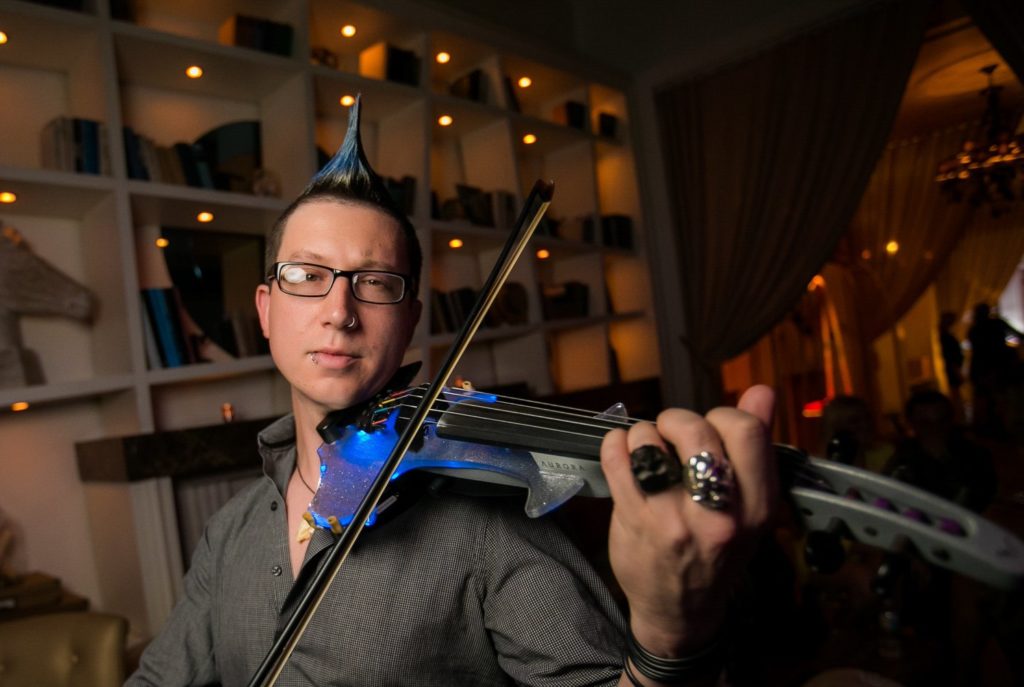 Dave Damage
at Villa Azur – Miami Beach, 2019